March 16, 2020
Hello RSYO!
Linc and I talked this morning and it brings me great disappointment to tell you all that in keeping with the CDC Guidelines released yesterday to suspend mass gatherings of 50 people or more for the next 8 weeks, we are canceling/postponing RSYO activities for the rest of the season.
Linc is so proud of the work you've all done this season and said you were ready to perform for April already – it was mostly just polishing happening in rehearsals. Keep that going at home! We are very hopeful that we'll be able to reschedule the concert (perhaps in May?) and bring it all together. Obviously with the uncertainty going on right now we can't make plans for that yet, but this is not the last email you'll be getting from me! I would also like to reschedule our year-end banquet at Lino's so we can all gather together to celebrate.
As a reminder, here are the RSYO activities that are impacted by this:
• Sunday afternoon rehearsals.
• March 29 Side-by-Side auditions.
• April 26 Spring Orchestra concert.
• April 26 banquet at Lino's.
• April 28 Side-by-Side concert.
We hope you all stay safe and healthy and we will be in touch as soon as we're able to make definite plans for the future (including 20/21 audition dates).
Best wishes, Margo (and Linc)
19/20 Season Information
Click a link below to download a PDF, or click on the buttons to be taken to sign up pages.
---
RSYO Tickets to RSO events
RSYO members may receive up to 3 free tickets to all Rockford Symphony Orchestra Classics concerts. To request a ticket, fill out the online form or call the RSO box office at 815.965.0049 by noon on the Thursday before a performance. Seating is subject to availability. One hour before each Classics concert, RSO Music Director Steven Larsen gives a pre-concert lecture.
If you reserve tickets and do not show up for 2 or more concerts without notifying the RSO office in advance of the performance, this benefit may be revoked.
---
Side-By-Side Auditions
Sunday, March 29, 2020 from 1:00pm-2:00pm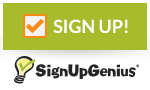 RSYO Musicians have the opportunity to audition to perform onstage side-by-side RSO musicians for the RSO's Annual Youth Concert. RSYO musicians must audition separately and be invited to participate in this performance.
Auditions will be held on March 29, 2020 for the Youth Concert that will take place on Tuesday, April 28, 2020 in the morning. RSYO Musicians are expected to prepare their music on their own and attend rehearsals for the performance in the morning before the performance. The time commitment on that day will be from approximately 8:30am - 12:00pm.
The audition will be 5 minutes long with RSO Music Director Steven Larsen in the RSO Offices. Please prepare a piece (or an exceprt of one) that best displays your musical abilities. Additional slots may be added if necessary. If you are unable to audition on this day, but are interested in participating, please contact Margo at mstedman@rockfordsymphony.com.
---
Tuition Assistance Information
Tuition Assistance is available for need-based circumstances. The form below must be completed and turned in with additional paperwork to Margo Stedman at the RSO office.
Questions, comments, or concerns may be directed to Margo Stedman, RSO Education & Community Engagement Director by phone at 815.972.2939 or e-mail mstedman@rockfordsymphony.com.
---
Outside Announcements
The office occasionally receives information about competitions, camps, and other musical experiences that are relevant to RSYO  members. This information is published here - sometimes the scanner is not big enough to capture all the information on the posters, but there is always a website listed where more information can be obtained.
String Crossings Camp at Belmont University in Nashville
Carnegie Hall Orchestra Summer 2020
Carnegie Hall Jazz Summer 2020
Philadelphia International Music Camp